An historic residence in the city center
Halfway between history and innovation

Salvaging a historic asset in the city of Turin. A dynamic accommodation fitting for a young professional. A scenic apartment halfway between history and innovation. A regular-shaped hallway is enlivened by a scenic lighting and winds along an invisible glass wall, which separates only physically the kitchen area and finally takes to the cosy bedroom with its brick vault. The threshold between the apartment's new configuration and the wide living area is marked by two raw iron doors. The project chooses these two elements to ideally represent the connection between a modern city condo and Carlo Promis' Piano Fuori Porta Nuova, which dates back to 1851. A meeting point between the two souls of the house.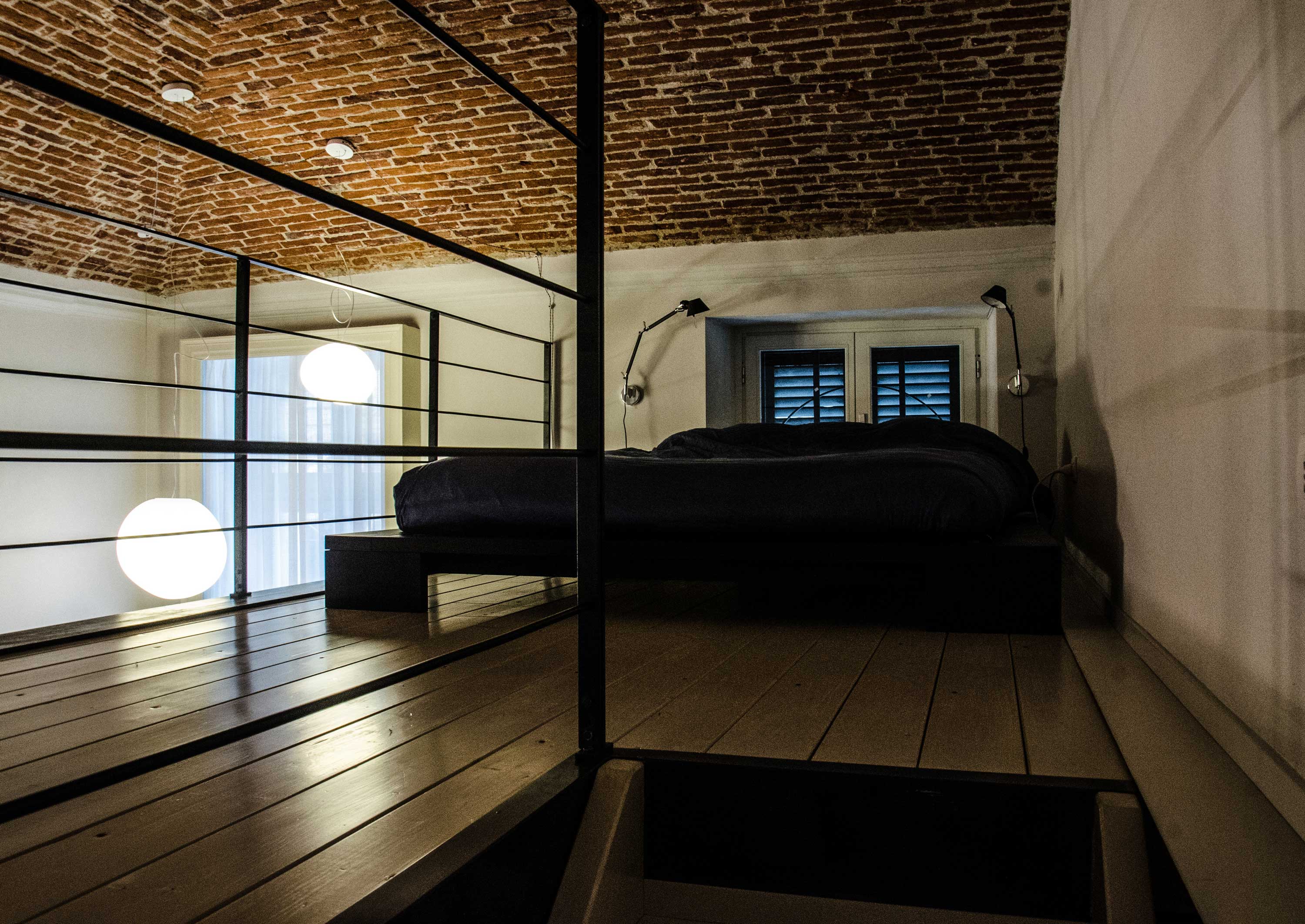 An historic residence in city centerHalfway between history and innovation

Residences
Concept design, development, technical design, tender documentation, construction to hand-over, plant design

Info Arch. Cristina Bardelli
Photo © Andrea Rizzolio
Via Po 1 Torino – IT
Via R. Montecuccoli 11 Roma – IT
Fulham Broadway London - UK